Tiger Medical Institute
We help driven professionals recover and optimize their health by guiding them through a comprehensive medical transformation
Do you know you need to do something about your health but struggle to get started or don't know what to do? Are you unhappy with the answers from traditional medicine? Does this have you searching for a new way, with new ideas customized and personalized for you?
My name is Steve Adams, founder of The Tiger Medical Institute and co-creator of The Tiger Medical System for life-enhancing health, energy, and peak performance, and author of Patient Number One?.
Here's what I know about you…You've given your whole life to others.  Sure, you're successful, reasonably well paid, feel grateful and consider that you're living a great life all thanks to to your hard work, sacrifice, and putting everyone else first from the time you opened your business or practice to now.
Do you ever wonder and feel like it just might be killing you in the process?
Here are the facts.  Stress kills.  Bad habits kill.  An unhealthy routine kills.  Long hours kill.  Negative energy kills.
I know because I was just like you.  Thinking the way to my hopes and dreams and goals was harder work at the mercy and compromise of my health.  My intention was to give everything I could to my family and instead I almost lost it all.
All because I had let myself go.  My health suffered.  I was putting my business, my employees, and my customers before myself.
Then the most miraculous thing happened.  I discovered the way to have it all by becoming PATIENT NUMBER ONE myself.  And that's when everything turned around.
Since that time, I have set out on a mission to give back, a quest to make a difference, and a determined commitment to share what I've learned and help others.
I'm here to help you and no, it's not too late.  In fact, it's exactly the right time.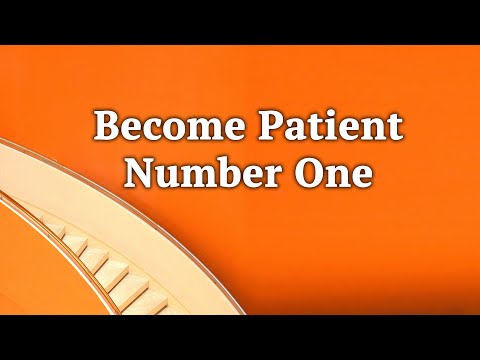 Medical Transformations of People Like You
I joined the Tiger program because it's data-driven and comprehensive. It's been fantastic! I've lost 16 pounds; I no longer need my reflux medicine or CPAP machine and my sleep is vastly improved. My stress is 70% lower, I never feel stressed as I move through my day in the clinic. I paid for the entire program in the first 90 days. It's everything I hoped it would be and more. It's a life-changer for me and it will be for anyone who joins the program…if they do the work. For those who are over 40 today, you are lucky, the Tiger program exists for you to benefit from. I wished I could have done this 30 years ago.
Dr. John Meis
CEO – The Team Training Institute & Smart Choice Dentistry
I was struggling with low energy, poor sleep, lowered resilience, anxiety, achy joints, and muscles. Today, all those problems have been resolved completely. I tried methods backed by studies, but none of them worked. If you've tried a lot of things and feel you aren't improving, or you don't want to try the "trial and error" method, which is slow and expensive, if you want to get better more reliably, then you should move forward with the Tiger program. It's fantastic!
Dr. Walter Hunt
Founder – Personal Care Dentistry
Frequently Asked Questions
Is there a return policy?

We do not issue refunds. We have a performance guaranty. If you complete all the steps of the Tiger program and we cannot measure any objective improvement, we will refund $15,000 of your fee. Labs results, Doctor consultations and treatment plans are not refundable.