*"The first wealth is health." ~ Ralph Waldo Emerson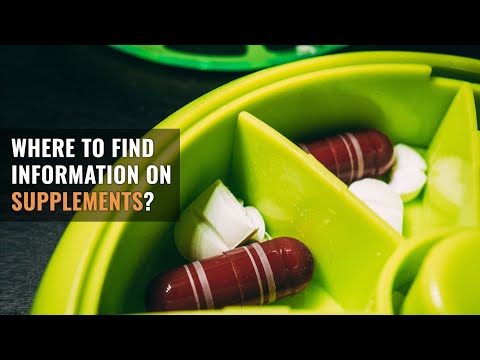 The Confusion with Supplements
It's a struggle. You see an article in a magazine, hear about a study on the news, and your trainer has strong opinions about what supplements to take.
If this is the case for you, you are not alone. I've been there.
If I told you there are a couple of simple ways to get to what is most important would you want to know more? If yes, keep reading!
There are two significant points in this article:
Where to go to get reliable information on supplements
What you can learn from Tiger Medical about supplementation
Where Can I Find Trustworthy Supplement Information?
There are many sources of information about supplements, but it's essential to look for reliable sources to ensure you are getting accurate and trustworthy information.
Here are some sources you can consider:
1. National Institutes of Health (NIH) Office of Dietary Supplements
This government agency provides information on dietary supplements, including scientific research, safety information, and regulatory issues.
2. MedlinePlus
This is a database maintained by the National Library of Medicine, which provides information on supplements, as well as drugs, herbs, and other health topics.
3. ConsumerLab.com
This is a private company that tests supplements for quality and safety and provides reviews of products.
4. The Cochrane Library
This is a collection of evidence-based reviews on healthcare interventions, including supplements.
5. Your Healthcare Provider
Your doctor or another healthcare professional can provide personalized advice about supplements and their potential benefits and risks.
What Can You Learn From Tiger Medical About Supplementation?
Your doctor or a doctor will understand if you have any risk of drug interaction regarding the supplements you want to take.
Unless you test to understand what your body needs, you are guessing and potentially wasting a lot of money.
It's important to know that a quality natural food store will carry supplements with guaranteed potency levels and a GMP lab certification on the bottle, demonstrating best practices in manufacturing.
If you were to engage in any level of programs with Tiger Medical, you'll be tested, and a Tiger licensed physician will present a personalized supplementation plan for you.
What Are My Next Best Steps?
If, based on the information you have reviewed here on our website, you feel Tiger Medical is a good fit, then the next best step is to go here to book a call with a Tiger Professional.
In this first call, the meeting is about learning your history, struggles, and goals. We want to ensure that you are a good fit for our program and that our Tiger team can help you resolve your challenges.
It's time to make yourself patient number one and embrace self-care.
The first step in that process is to meet with us to learn how!
For further reading, view the following articles on our learning center: